PrayerMate
Helps you to actually pray for all the people you say you'll pray for
All of your prayer points together in one place
Prayer is an amazing privilege, but it's also really hard work (the apostle Paul compares it to a wrestling match!) PrayerMate is a Christian prayer app that seeks to help you actually pray for all the people and causes you care about.
PrayerMate is constantly evolving on a mission to help bring all of your prayer points together in one place. Whether its your personal prayer points for friends and family, regular updates from some fantastic mission organisations, or the latest PDF prayer letter that just arrived in your inbox, PrayerMate puts it all together in one place and helps you get on and pray.
---
Not as fully-featured as the iOS version yet, but sign up here to join the PrayerMate email newsletter and get updated as soon as new updates are released.
---
Features
---
Intuitive index card interface
PrayerMate helps you focus on praying, without any unnecessary distractions. Each prayer point shows up as an index card, and then you just swipe between them as you pray.
---
Tailored just for you
Set up your own personal categories and subjects, to help you pray for the people and causes that matter most to you.
There are also a number of scheduling options – prayer requests can be made to appear on a certain date or day of the week, or you can just let PrayerMate pick topics for you.
---
Subscribe to online content
PrayerMate allows you to subscribe to online prayer diaries, with content from some fantastic organisations like London City Mission, Open Doors (providing news from the persecuted church around the world), UCCF The Christian Unions, Christians in Sport and many more, including several local churches. If your church or mission organisation provides an iCal or RSS feed then you can request to be added to the gallery as well, or anyone can set up a new prayer diary at PrayerMate.net.
---
Church of England Collect for the Day
PrayerMate includes the option to subscribe to the Anglican "Collect for the Day" taken from Common Worship: Daily Services and Prayers.
Collect of the Day taken from Common Worship: Daily Services and Prayers is copyright © The Archbishops' Council, 2000 and is reproduced by permission. All rights reserved. copyright@churchofengland.org
---
Operation World
To help you pray for the world, PrayerMate includes an Operation World country of the day feed. OW is widely regarded as the definitive volume of prayer information about the world and is the recipient of the ECPA Gold Medallion Award for Excellence in Evangelical Christian Literature.
All prayer points are from Operation World DVD-ROM 2010, www.operationworld.org. Reproduced with permission.
---
Downloadable prayer gallery
For extra inspiration, PrayerMate includes a gallery of downloadable prayers, including links to prayers in the Bible.
---
Photo and PDF attachments
Are you frustrated that you have an inbox full of prayer letters from mission partners that you read once and then never look at again? This is where PrayerMate really comes into its own. Attach PDF prayer letters to each subject, then each time you come to pray for them you can open them up and remind yourself of their prayer requests.
---
Address book integration
Subjects can be entered manually or created in bulk directly from your address book contacts – no typing necessary!
Once linked to your address book, you can start typing an email or text message to your friends as you pray for them with just a couple of taps.
---
Import/Export via Dropbox
Get your data in and out of PrayerMate via Dropbox. Backup your entire database, transfer it to another device, or import notes and PDF attachments from your desktop.
---
Daily alarm
For a little extra help in praying regularly, PrayerMate can optionally be set to remind you to pray once per day.
---
PIN Protection
Since your prayer points are often sensitive in nature, PrayerMate lets you set a numeric PIN code for added privacy.
---
Built-in help system
Each of the main screens within PrayerMate features a popup help screen, outlining how to use each of the features.
---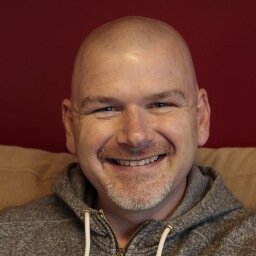 "The PrayerMate app is a wonderful tool for your prayer life, we would highly recommend it to you as a way to enhance your prayer life, to focus your prayers and to inform your intercession. In today's busy world we need all the assistance we can to facilitate our connection with the Divine; the PrayerMate app definitely helps with this." Brian Heasley, National Director 24-7 Prayer
---
Buy it now on the App Store - £1.99 / $2.99 FREE